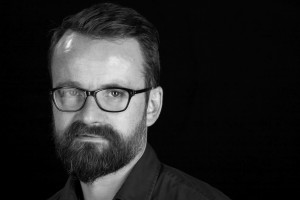 My name is Sigurjón Ólafsson. I have been working in web management, PR and communications since 1997.  I run my own business as an independent web consultant – Fúnksjón – and teach at the University of Iceland.
I analyze websites and intranets, provide help with content, information architecture, user experience (UX) and writing for the web. I teach and organize seminars about web management, writing for the web and UX.
Since 2011 I have published articles (in Icelandic) on this website about web development, web design, intranets, usability, information architecture, writing for the web, content strategy, web management and related subjects.
In 2015 my book: Bókin um vefinn (The Book About the Web) was published. This is a manual for web managers and mostly based on my blog.
Work and study
I have a M.A. degree in International Relations from the University of Amsterdam and a B.A. degree in Political Science from the University of Iceland. I have taken courses in comparative religion at the University of Iceland.
In July 2013 I started my own business as an independent web consultant – Fúnksjón web consultancy – after 16 years in web management.
I am a part-time lecturer in web management in School of Humanities at the University of Iceland and teaches courses in the Continuing Education at the same university.
I am a proud ambassador for Iceland for EuroIA, European Information Architects.
Companies I have worked for include Íslandsbanki, University of Iceland, Kaupthing Bank, PricewaterhouseCoopers and the Icelandic Maritime Institution.
During the Kaupthing years the bank's corporate website was ranked the best bank website in Sweden in 2007 and the best Icelandic corporate website in 2006 and 2007 according to the international KWD Webranking. My team also gained recognition for delivering one of the 10 world's best intranets, according to the report of Nielsen Norman Group in 2009.
More details on linkedin.com.
Speaking engagements
I have held number of talks at conferences and seminars in Iceland over the years. I have also participated in conferences in Scotland, Sweden, Faroe Islands and Denmark.
Buddhism and UX – EuroIA 2013
My five minutes lightning talk I gave at EuroIA in Edinburgh on 27 September 2013. It's about the link I have found between Buddhism and user experience or broadly speaking the management of websites. If interested check my notes as well.
[bra_border_divider]
Presentation: 15 things I'm certain about
In my 15 years (+1) in web management I have found 15 things I am certain about for websites and intranets. In this presentation I address those 15 things, including web management, user experience, information architecture, content cleanliness, words, design, function, aesthetics and more.
Content Man – Guidelines for clean content
I got the idea for the Content Man during a regular visit in one of Reykjavík's swimming pools. I thought there was a need for some kind of reminder for web managers to keep content clean, just as important as keeping the pool clean. In all Icelandic pools there is a similar poster reminding visitors about washing before entering the pool.
[bra_border_divider]
Contact information
Sigurjón Ólafsson
tel: +354 666 5560
Last updated / revised 21 February 2014